System registers the performance of service operations, as well as additional work with the client (for example consultation with the client at the trading area). Based on the received data system build report on the manager's employment. Demonstrates the structure of working time and evaluation of staff effectiveness for each employee.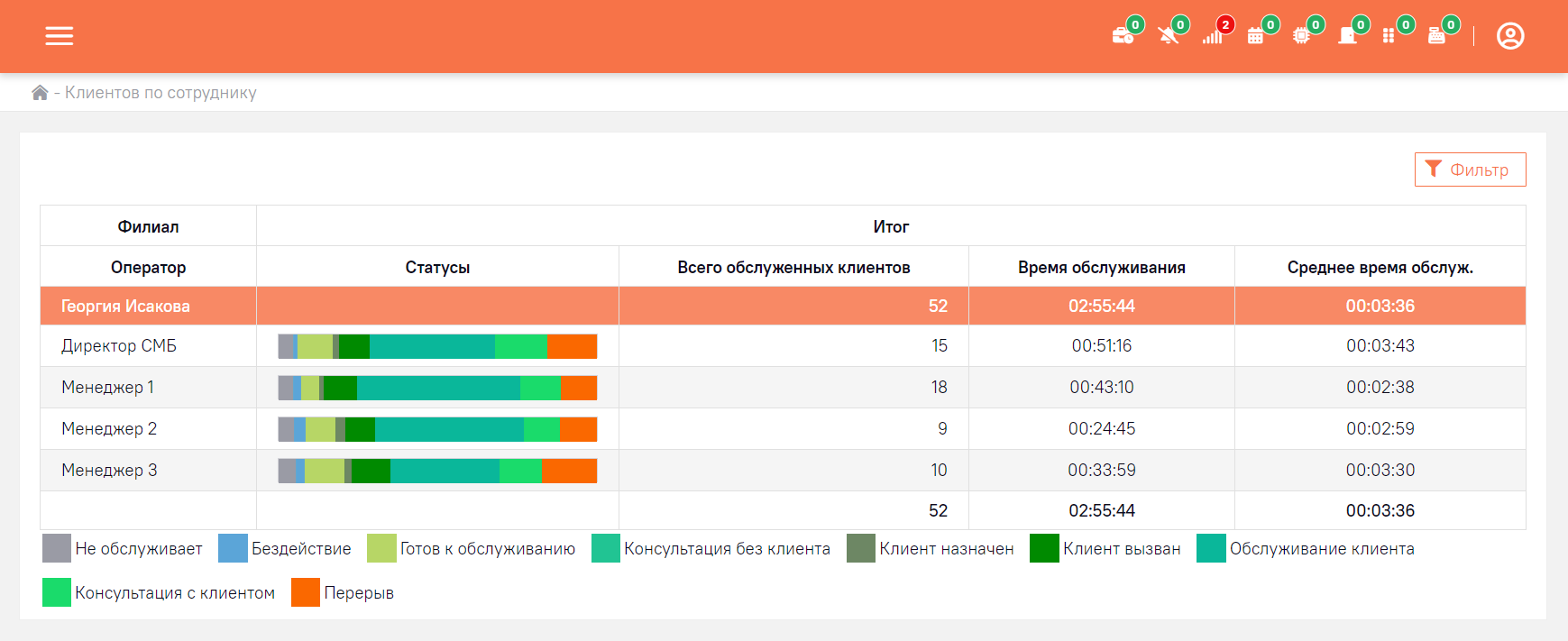 Displays detailed information about the average service time and waiting time for customers for particular type of queue in certain locations.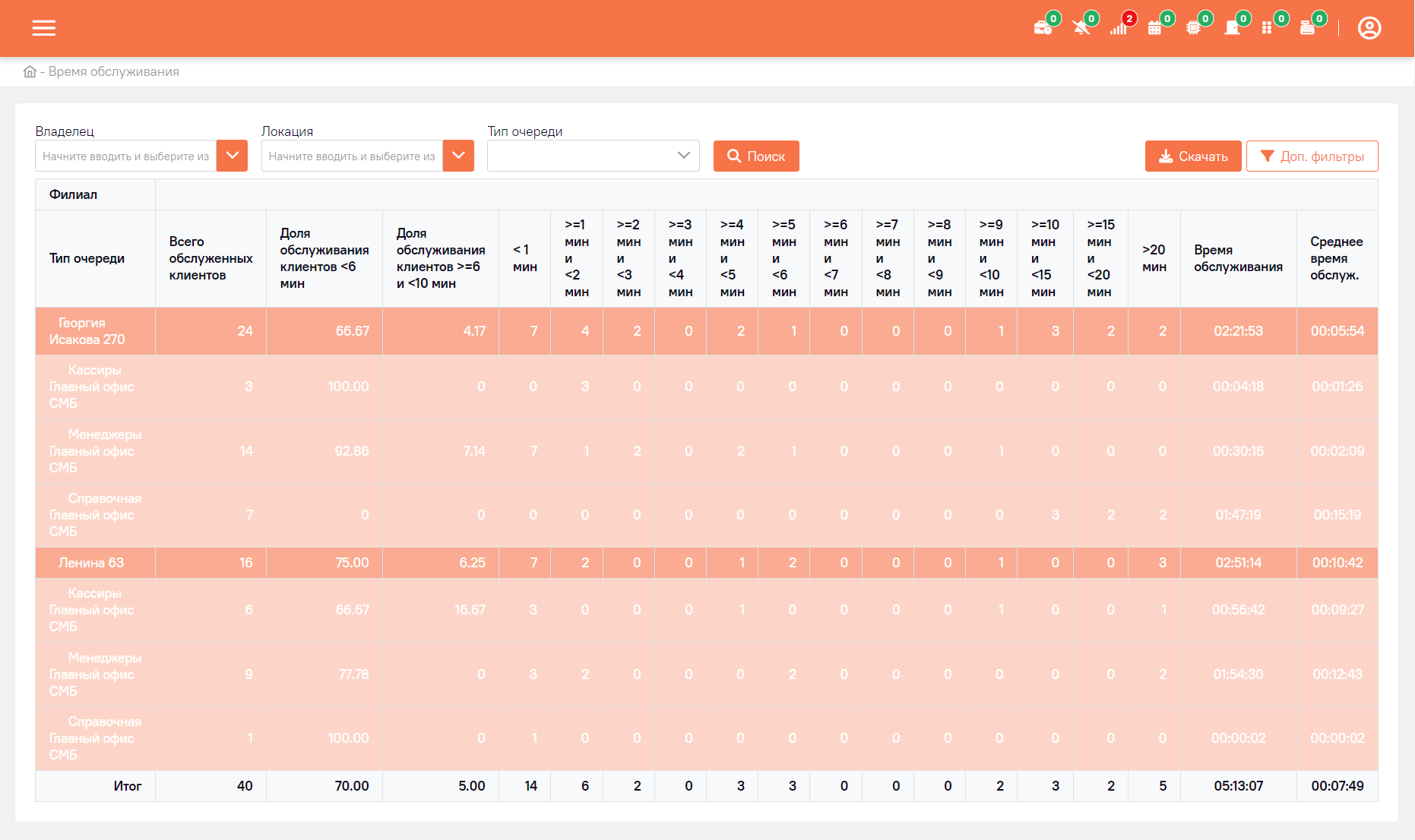 There is a final report on the total number of registered clients, divided into served, unserved and canceled clients by queue type.