Monitors, televisions or other digital devices to display queuing information. Visual styling is supported (corporate colors, background, logo, etc.), functional customization, for example, the number of columns with displayed data in queues. Display can be equipped with an advertising or informational banner.
Running line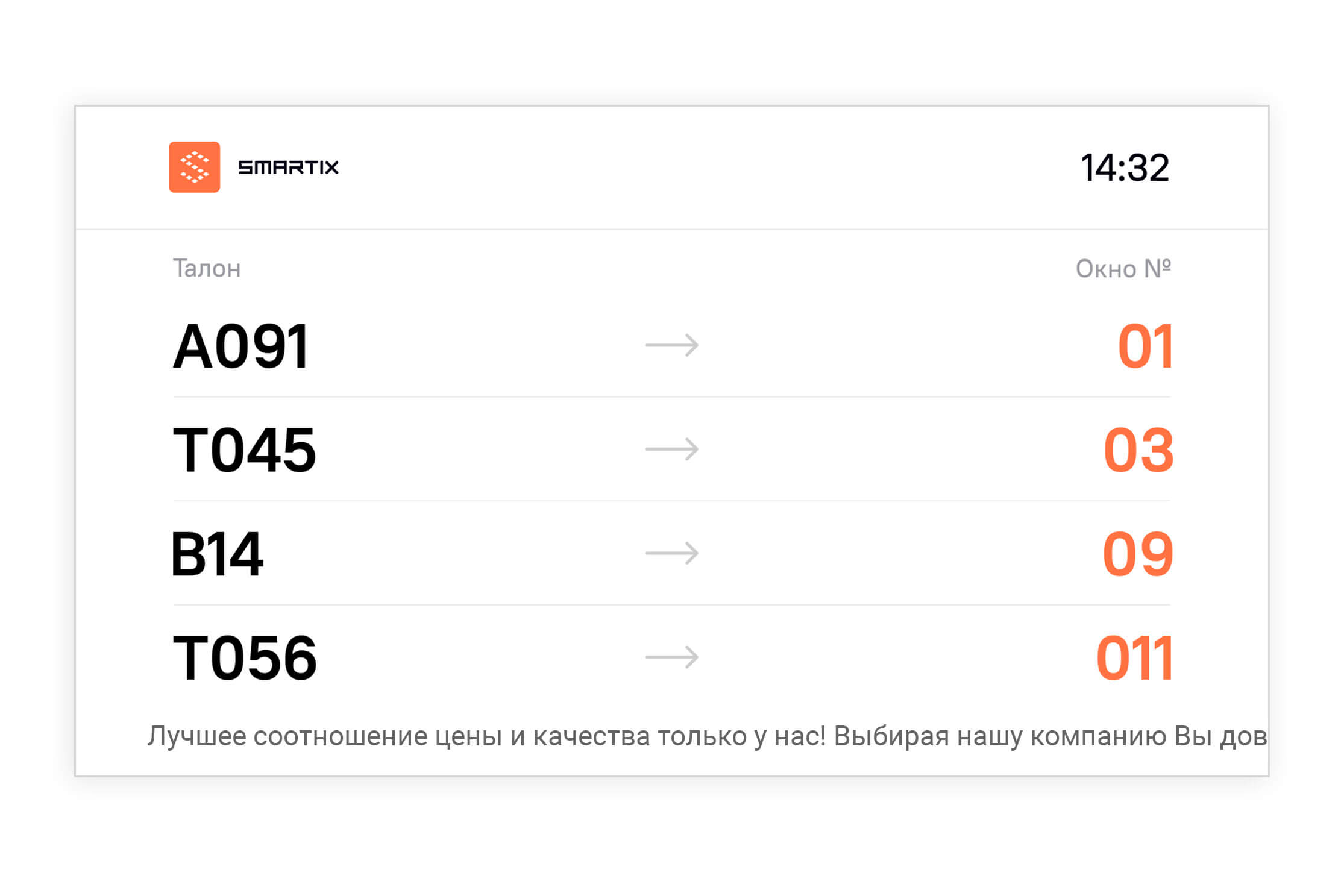 Running line functionality allows to share any information with visitors and customers even before they interact with the system or receive services.
System analyzes and correlates the length of the message with the screen diagonal, the message is displayed as a static text or as a running line for texts of any length.
In the Smartix back office created playlist that contains custom messages for running line. The system sequentially displays given texts on the screen, allows to select the display period, their sorting order, output frequency and playback duration.
Smart TV and Android TV

Smartix electronic queue offers the launch of electronic displays for viewing the status of the queue based on TVs with built-in Smart TV, including LG (webOS) and Samsung (Tizen OS) or Android TV support. The average price for such TV will be $180-$230. As a result, you can completely refuse to purchase additional computers.
If the customer already using the equipment of the previous generation and plans to switch to a modern electronic queue, he will need to purchase a set-top box for each TV, such as Android TV Box or Xiaomi Mi Box for $30 to $60.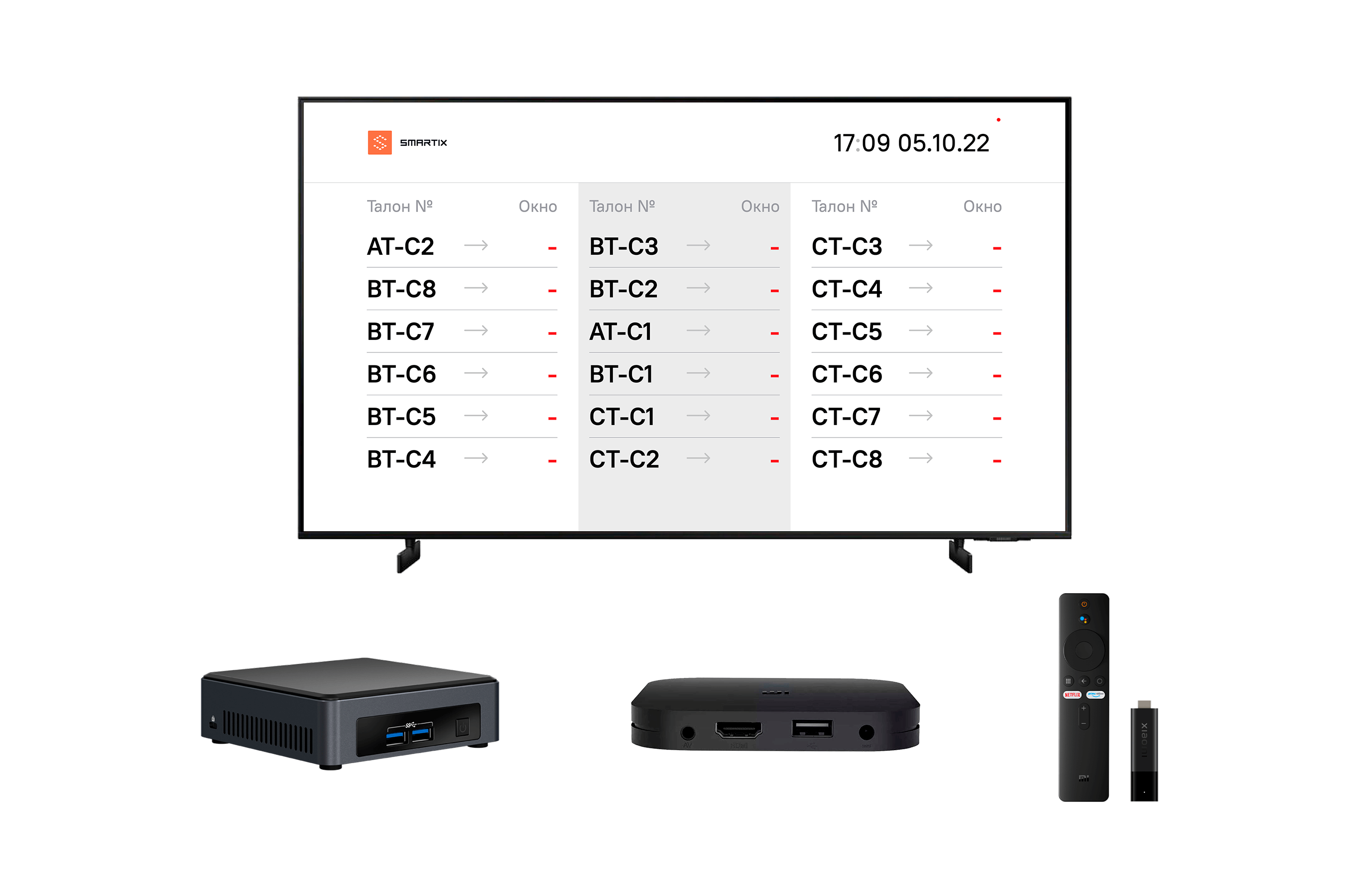 The Smartix electronic queuing system supports various hardware configurations for running the electronic scoreboard service. Depending on the equipment available to the customer and available financial investments, the following configurations are offered:
Smart TV with Android version 9 and above
Smart TV based on LG (webOS) and Samsung (Tizen)
TV + computer, e.g. Intel NUC
TV + set-top box Android TV Box or Xiaomi Mi Box and as the most affordable option Xiaomi Mi TV Stick
Customer can choose mixed set of hardware components in different locations.